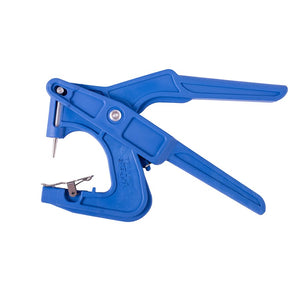 The Y-Tex Ultra Tagger Plus Applicator was designed with a wide, open throat to prevent pinching the animals ear.
Super-strong nickel plated applicator pin.
Double action handle moves pin vertically, insuring accurate placement.
Constructed of reinforced, high tech engineered hermoplastics and close precision metal parts for outstanding durability.
Ultra Light, Ultra Fast, Ultra Durable. Applies all Y-TEX 2-Piece tags except RFID and Tamper Evident tags.