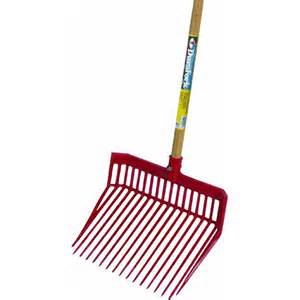 No additional FOB charges apply! Call us to order more than 1. We can save you $$!
The DuraFork is the ideal stall cleaner with specially designed tines uniquely angled to provide for easy manure pickup without spilling. The DuraFork features a plastic fork head which is 13" long and 15" wide.
Available in colors blue, green, purple, red, teal, hot pink, lime green, and berry blue.

PDFERED