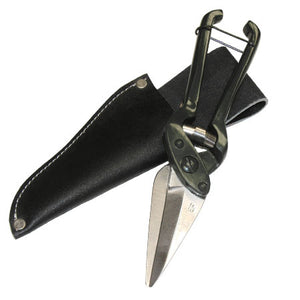 Hoof Rot Shears have sharp, pointed double stainless steel blades. The top blade is serrated to cut hooves with ease. Blue powder coated handle. Use to trim cattle, sheep and goat hooves.
All stainless steel construction means the blades keep their sharp cutting edge, prevents rust and is easily sanitized. Tough pointed double blades reach most difficult areas of hoof.
Overall length is 9-1/2".