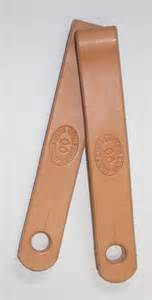 Please call us for availability!
These slobber straps are straight cut with natural edges and are shorter than the #4500 slobber straps. They are made out of 10/11oz skirting leather and measure 1 1/4" wide and 8" long. They feature a molded groove at the fold to hold the bit. Sold in pa
Double Diamond Halter Company
"We are proud to offer the finest handmade rope halters and horse tack. Built by cowboys, tested by broncs."
Each of these fine halters are hand-tied in the great state of Montana. At times the demand exceeds the availability. We here at Animal Health Express will do our best to process your order, offer you subsitutes if you need and keep you updated with the shipment status. We appreciate your business!