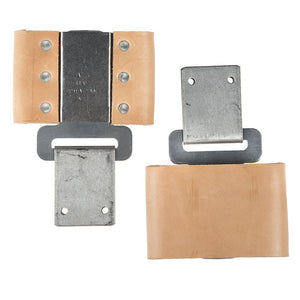 Blevins Buckles Leather covered with two vertical aluminum posts.
Complete buckle set consists of 2 pieces. A prong piece that attaches to the stirrup fender and a slide buckle that slides over the prongs.
Available in 3″ or 2 ½" sizes.
Sold as single complete buckle set or single slide buckle.
If buckles are needed for both stirrup fenders, order a quantity of 2.
MFG# 9001, 9002