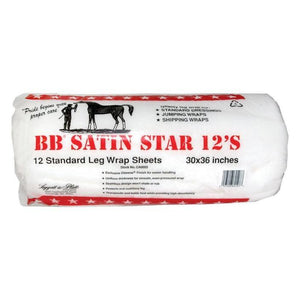 Pride begins with proper care! BB Satin Star Leg Wraps are made in the USA!
These wraps are feature uniform thickness for for smooth, even pressured wraps.
They protect and cushion your horses legs and feature the exclusive Glanzen® finish for easy handling.
Seamless design that won´t chafe or rub and therapeutic, holding heat with e providing high absorbancy.
Package of 12. 30" x 36" sheets.
Buffalo Batt