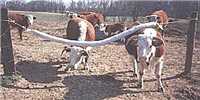 No additional FOB shipping charge! 
Cattle Rub have been proven on millions of cattle! This cattle rub is simple to use: hang the 10 ft. rub, pour on 2 to 4 gallons of insecticide solution and the rub does the rest many treat it less than once a month.
Use Atroban, Del Phos, Lintox HD, Permectrin II and others on this back rubber.
Portable! Move to wherever it is needed the most.
Made of tough polyester and acrylic, virtually rot proof