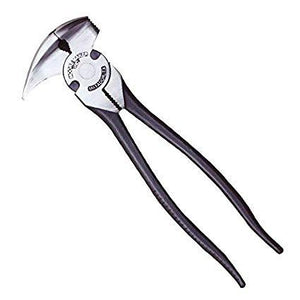 Please call us for availability!
Bull Nose Pliers made by Moore Maker are built tough to last. Made to be carried by the working cowboy. American made, these are available as 8″ long saddle pliers or 10 1/4″ long fence pliers. All Moore Maker tools carry a one year guarantee, but are made to last a lifetime.
These new pliers have a spike on one side and a bullnose on the other. They are available in either large or small versions. This is the large version. These are among the best fencing pliers in the world.
Heavy steel construction
Hammer head, and wire cutter on both sides
Staple puller in the head, plus NEW Spiked head
Specifically designed for cutting heavy barbed wire.
You will not find a better set of fencing pliers!